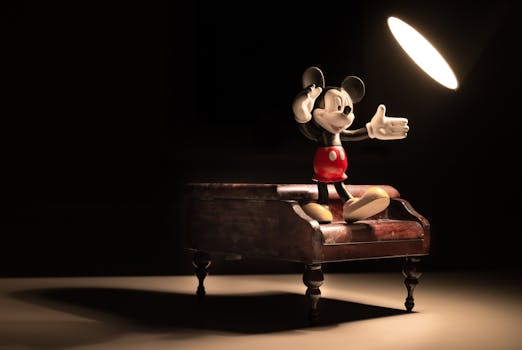 Well, I am at it again! Today we are going to go through Disney World's Extra Magic Hours. From who they apply to, to how I plan to use mine, it's time for a little magic!
As you may be aware, Extra Magic Hours are additional hours those Disney guests staying on resort have the ability to maintain the park. These additional hours are exclusive to resort guests, so that's likely to mean less time waiting to be in your favourite rides. Generally, these hours will either occur before the park officially opens or after it closes. Usually, 1 park will have Extra Magic Hours each day. You might wish to appear at the calendar on the MyDisneyExperience program and plan your days in the parks accordingly (I think it will show up to 180 days in advance).
Magic Kingdom:
Seven Dwarves Mine Train is going to be one of the big players when it comes to using your Extra Magic Hours. This ride routinely has lines that are 2+ hours. I don't know about you, but perspiration to "heigh ho, heigh ho" isn't actually on my bucket list (and even if it was, I did it with a very grumpy husband! Grumpy Dwarf even, heh heh heh.) . They have an interactive lineup for the kiddies.
Another ride worth utilising this extra time for is Space Mountain. This ride is as popular if not more so than Seven Dwarves… especially since it's a part of the 'mountain' trio – Space Mountain, Cape Canaveral Rat Removal, Splash Mountain, and Big Thunder Mountain Railroad. Honestly, the prevalence of the ride is beyond me. I felt like I'd be decapitated the entire horror-filled minutes I spent there, and I've made up my mind never to go on again! But, I digress.
Last, Peter Pan's Flight is another ride with mad wait times! It is only about two minutes in length, but is obviously a Disney fan favourite.
For myself, I will probably hit up Seven Dwarves and Peter Pan. I also plan to go on The Haunted Mansion till I become the 1000th happy haunt or throw up, whichever comes first. This ride doesn't have a lot of wait time, but it's my all-time favourite.
Epcot:
This one is a no-brainer. Ever since Frozen Ever After came out, it has been a hit with multiple hour wait times. But your Norwegian School Bread ain't gonna last that long. Speaking of, wait for a review of some of the meals at the World – I intend to give some updates and thoughts on my trip!
Other popular choices are Test Track and Soarin'. Designing cars and going on a trip round the world. Can not go wrong with that. These are especially helpful in hitting up during Extra Magic Hours because of the tiered system of Fastpass+ where certain rides in the identical tiered class cannot have more than 1 Fasspass+ reserved for that specific tier at any given time (this is explained in detail when I discuss Fastpass+).
Animal Kingdom:
Ever since the opening of Pandora, the Avatar section of the park, it has been a difficulty to get on to either of the rides it provides: Na'vi River Journey and Avatar Flight of Passage. Both these rides provide multiple hour wait times, with Avatar Flight of Passage being the slightly more popular of the two.
My advice: go immediately to whichever one you didn't get a Fastpass+ for (more on getting hard-to-get Fastpasses+ forthcoming). That's the only way to guarantee riding both rides at least once throughout your journey.
Hollywood Studios:
For this park, my advice is to try and hit up Toy Story Mania and Twilight Zone Tower of Terror. Once Toy Story Land opens on June 30, 2018, you will want to be heading for Alien Swirling Saucers and Slinky Dog Dash. If past history is to be trusted, those rides will remain a hot commodity for a few years to come.
These strategies are only my 2 cents, but I plan to use them for my upcoming trip. Personally, I hate waiting in line so I intend to optimise my time! At any rate, your journey will be personal to what you love best, so use those Disney Extra Magic Hours to bring the most joy to you and yours!